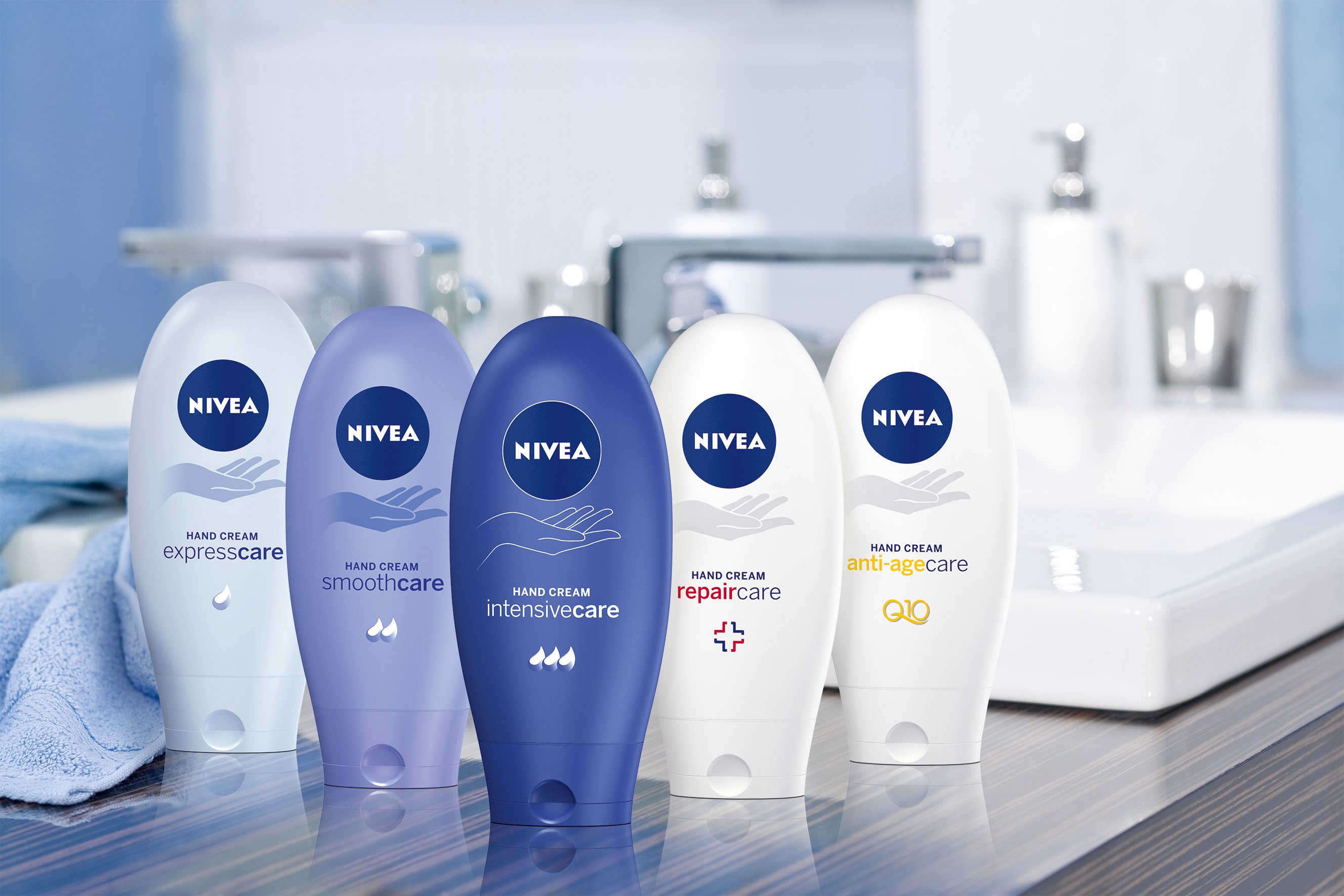 Nivea Hand Care's alluring packaging isn't just pleasing to look at. Picking it up is almost irresistible – and delivers a pleasant consumer experience. That is why the appealing packaging has received several awards in 2017, such as the Red Dot Design Award for Communication Design and the German Packaging Prize. A welcome compliment for the hinged dispensing closure produced by Weener Plastics, which is functional, convenient, reliable and attractive.

Beiersdorf, who designed the packaging for the Nivea hand cream range, approached Weener Plastics (WP) for the dispensing closure. WP developed the technical design entirely in line with Beiersdorf's product specifications. A multi-cavity bi-injection serial mold with classic barrier slider technology was built in Weener's toolshop in Germany, enabling high speed production on our ultramodern molding machines.
Multifunctional Dispensing Closure: convenient dispense with any formulation
The dispensing closure blends in with the perfectly shaped bottle, creating a single harmonious packaging with gentle curves. Its smooth surface complements the soft look & feel of the bottle, which performs like a tube. The lightweight closure has been designed for top-down use and offers an appropriate level of stability. This is supported by a specially designed plug seal for tight sealing. Inside the closure is a stopper, which guarantees perfect orientation relative to the bottle. The active and robust snap hinge at the back allows easy opening and closing. The orifice is flexible and can easily be tailored to different formulations for a convenient dispense.
Nivea's hand care range consists of five variants in four different colors and offers something for everyone. Care ingredients vary from almond oil to shea butter and from sea minerals to dexpanthenol.
06 Nov 2017